$

10.00
SATURDAY EXPO LUCHA CONVENTION - PURCHASE AT DOOR NOW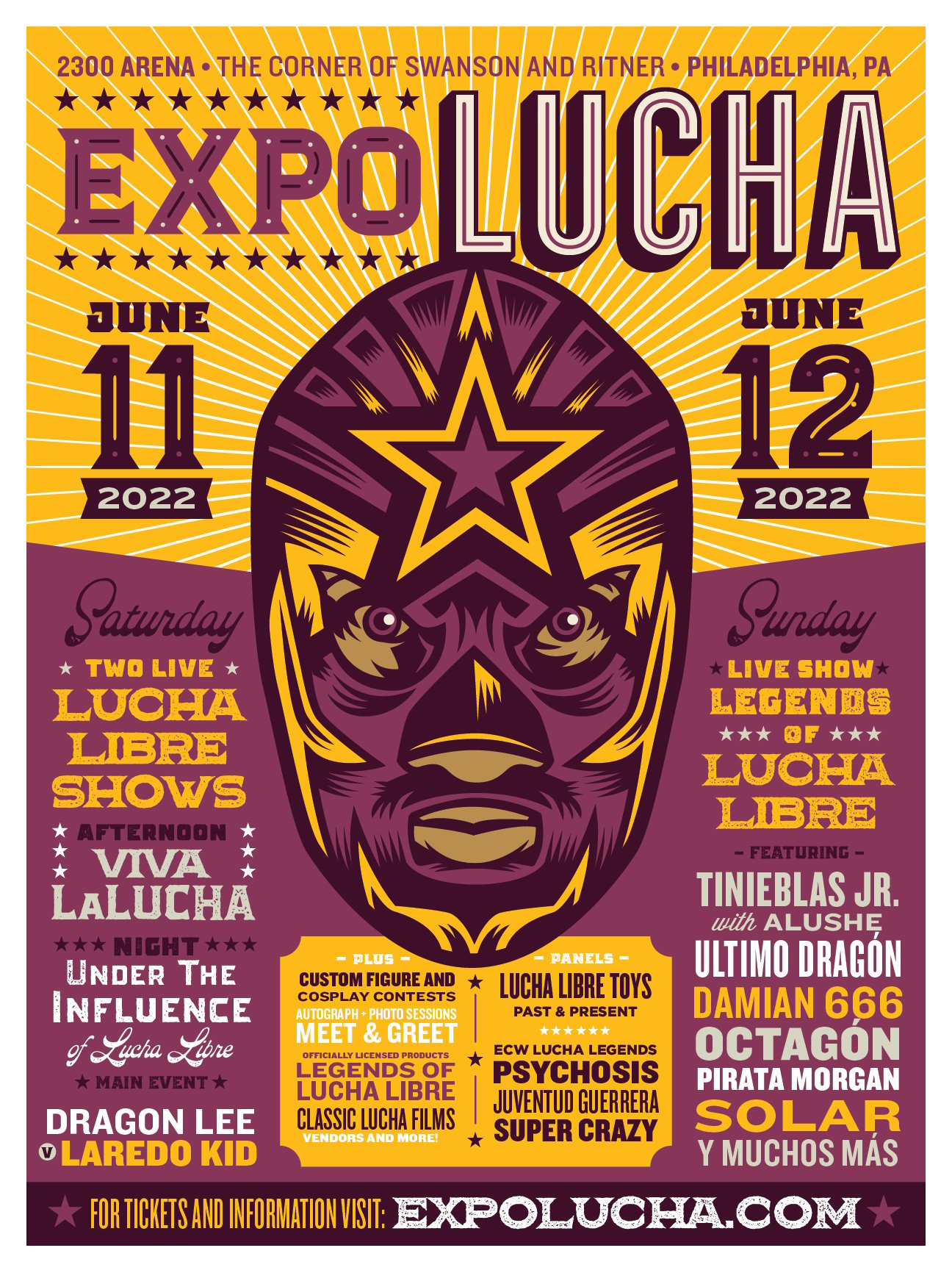 PLEASE NOTE: ONLINE TICKET SALES HAVE ENDED. PLEASE PURCHASE AT THE DOOR OF THE 2300 ARENA.
Entry to the Expo Lucha convention on Saturday, June 11. Tickets start at $10 kids (5-11 yrs). Adults $20.
THIS TICKET DOES NOT INCLUDE THE NIGHT TIME SHOW. TICKETS FOR THAT EVENT MUST BE PURCHASED AT 2300ARENA.COM
TICKETS WILL BE HELD AT WILL CALL AND AVAILABLE THE DAY OF THE EVENT WITH PROPER ID.
Entrada para la convencion de Expo Lucha para el Sabado Junio 11 solamente. Boletos $10 niños. $20 adultos.
BOLETOS NO SE VAN A ENVIAR. PUEDEN PASAR POR SU BOLETO EN LA TAQUILA EL DIA DE EL EVENTO CON SU IDENTIFICACION.
ESTA ENTRADA NO INCLUYE EL ESPECTÁCULO NOCTURNO. LOS BOLETOS PARA ESE EVENTO DEBEN SER COMPRADOS EN 2300ARENA.COM